Summertime in the Caribbean brings warmer days, the sweetest mangoes, and several exciting Carnival celebrations. Whether they're organized to commemorate independence from Colonial governments; a successful sugarcane harvest; or simply to celebrate national heritage and culture, they have one thing in common. At some point during Carnival season, parades will be had through city streets with elaborate costumes and everyone bursting with joyous abandon. We've chosen to highlight six Caribbean summertime festivals where you can Feel free to join in!  The expert travel agents of Twin Peaks Travel will help plan your Carnival adventure!   Some carnivals are great for a family vacation, a honeymoon, a group trip or some single friends just wanting to have fun.  All-inclusive packages are available.  Whether you are ready for a last-minute August vacation this year or planning for Carnival next year, give us call or email us for the best rates. Whichever Carnival you choose, you're sure to have an unforgettable adventure.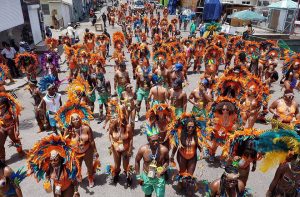 Vincy Mas, St Vincent & the Grenadines Billed as the "hottest carnival in the Caribbean, with the territory-wide party  and steel pan performances; the Miss St. Vincent and the Grenadines beauty pageant; and, of course, the traditional dance-until-dawn (and beyond!) Kingstown street party,  plus J'ouvert.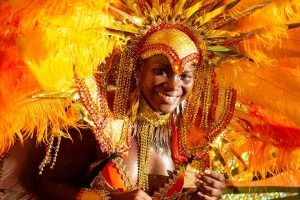 Spice Mas, Grenada The premier cultural event, 'Spicemas' is Grenadian expression in all its glory, starting in mid-July and climaxing during the second Monday and Tuesday in August. Brimming with pageantry and expression linked to their  African, French, British and Caribbean heritage, Carnival is colorful, humorous, and full of surprises. Calypsonians, steel pan orchestras, beauty contestants, 'fancy mas' bands and others perform and parade to compete for Carnival honors. Grenadians gather to watch, participate and enjoy. 

 BVI Emancipation Festival Celebrations Historically, the Emancipation Festival celebrates the 1834 proclamation that freed just under 6,000 slaves in the British Virgin Islands. The Carnival revels in a series of extravaganzas with music, pageants, food, parades, races and folklore presentations. This two-week-long celebration takes place at the end of July/beginning of August.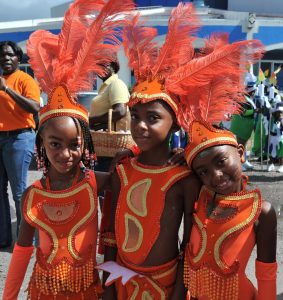 Antigua Carnival takes place to celebrate emancipation. Sixty years-old and still going strong, this 10-day party includes all the classic carnival events: steel pan music competitions; crowning of a carnival queen; parades through St. John's; and J'ouvert. On Carnival Tuesday, all roads lead to Carnival City (Antigua Recreation Ground), for the Last Lap and colorful parade of the bands.
Antigua's Carnival is set for July 27th – August 7th, 2018.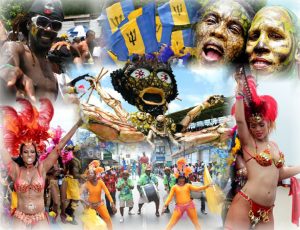 Crop Over, Barbados Dating from the 18th century, when the sugarcane plantations' final harvest of the season would be heralded with music and merriment, Crop Over is today a modern mash-up of raucous rum-fueled parties that culminates on Kadooment Day with a rollicking road march along Spring Garden Highway. July 14-August 7.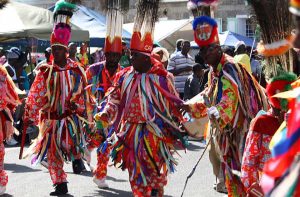 Culturama, Nevis  Nevis' premier festival is a unique celebration of the most significant milestone in their history – the emancipation of slaves in the 1830s. It is a 12-day focus on all aspects of Nevisian arts and culture featuring parties in a big way during their summer celebration Youngsters join in the Junior Kaiso competition and Talented Youth pageant, while the cultural street fair, parade though Charlestown, and Emancipation Day Jump-Up are fun for the entire family. July 27-August 19.
Some Information for this article is from: Sarah Greaves-Gabbadon (CJ Travel Editor) and Island web sites.